Friendly Group
Our main aim is to promote and encourage an interest in family history research by providing a meeting place for like-minded folk.

Get Guidance
Discuss your research, what you have found and obtain good sound advice if you meet a brick wall with your research.

Become a Member
We have a varied programme of workshops, guest speakers and visits to archives, libraries and places of historical interest.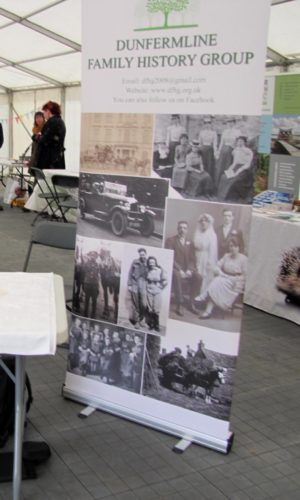 About us
What we are all about
We meet on the last Wednesday of the month from September – May in The Music Institute in Dunfermline.
Dunfermline Family History Group do not undertake genealogy research. However, if you have any queries maybe you'd be interested in our 3 question service (see below), we can then point you in the right direction to obtain the information you require.
Our monthly meetings include Workshops and Guest Speakers. We also have an annual outing decided by the members. We welcome new members whether beginners or experienced. Annual membership (2022/2023) is £10. Visitors £2 per meeting.
Below are some pictures of past outings.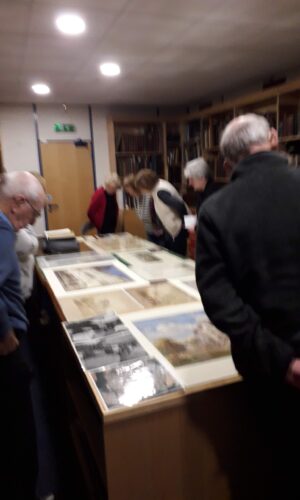 Ask us 3 Questions
We may be able to help!
Although we do not do research, we are willing to help others with theirs. It has been hard over the last couple of years to be able to travel and find out things for yourself, and with this in mind we are going to launch a "3 Questions Service".
Anyone can ask us for a bit of help. Do you want a photo of a family grave or a local address?  Do you want a newspaper article from our local paper?  Do you need a certificate? Do you want to know where somewhere was?
For an introductory price of £5 GBP you can ask us up to 3 questions a year. You do not need to ask them all at once. Often one answer can lead to another question.
Interested?
Please send us an email on 3questions@dfhg.org.uk and we will send you details of our bank account and issue you with a reference.
We would aim to answer your question within a month of receiving it.